2017 Ford Mustang EcoBoost Premium TRON TRIBUTE
While you may have disliked the remake or be too young to remember the amazing original TRON movie, you HAVE to give this 2017 Mustang, and our pin-striping genius Geoff, credit for turning out an amazing TRON Mustang Tribute! This car looks even better in person! Give our team a call at (250) 758-7311 to … Continued
While you may have disliked the remake or be too young to remember the amazing original TRON movie, you HAVE to give this 2017 Mustang, and our pin-striping genius Geoff, credit for turning out an amazing TRON Mustang Tribute!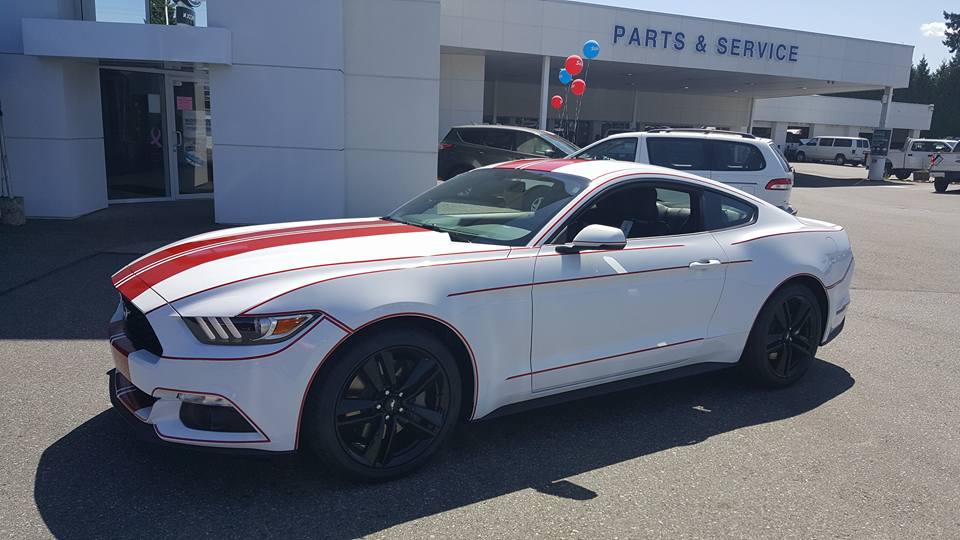 This car looks even better in person!
Give our team a call at (250) 758-7311 to set up an amazing, not virtual, test drive and turn some heads!
19″ Painted aluminium wheels, 3.55 ratio limited slip axle, voice activated touch screen navigation system, reverse camera, SYNC3, SiriusXM satellite radio, leather interior, heated cooled seats, driver power lumbar!