2019 Ranger, Best in Class fuel economy without giving anything up
?When the first Model Ts rolled off the assembly line Henry Ford said "You can get it in any colour you want as long as it is black."  Many years later as the new 2019 Ford Ranger lands on lots you here a similar thing said. "You can have any engine you want as long … Continued
?When the first Model Ts rolled off the assembly line Henry Ford said "You can get it in any colour you want as long as it is black."  Many years later as the new 2019 Ford Ranger lands on lots you here a similar thing said. "You can have any engine you want as long as it is the 2.3L EcoBoost."
This is the smartest thing done by a vehicle manufacturer in a mid-sized truck. Having worked in the auto industry for years now many previous clients who went from full-sized trucks to mid-sized trucks with V6 engines all complained that the fuel economy was the same as the big truck they just traded in.
Many manufacturers do this because their four-cylinder engines offer no power and no towing capacity.
But not the Ranger. Powered by the 2.3L EcoBoost engine that provides a best in fuel economy getting 11.2L/100KM in the city in 4X2 (11.8L/100KM in 4X4) and 9.8L /100KM highway and 10.7L combined Hwy and city.  This even beats the diesel-powered Colorado and Canyon in fuel economy.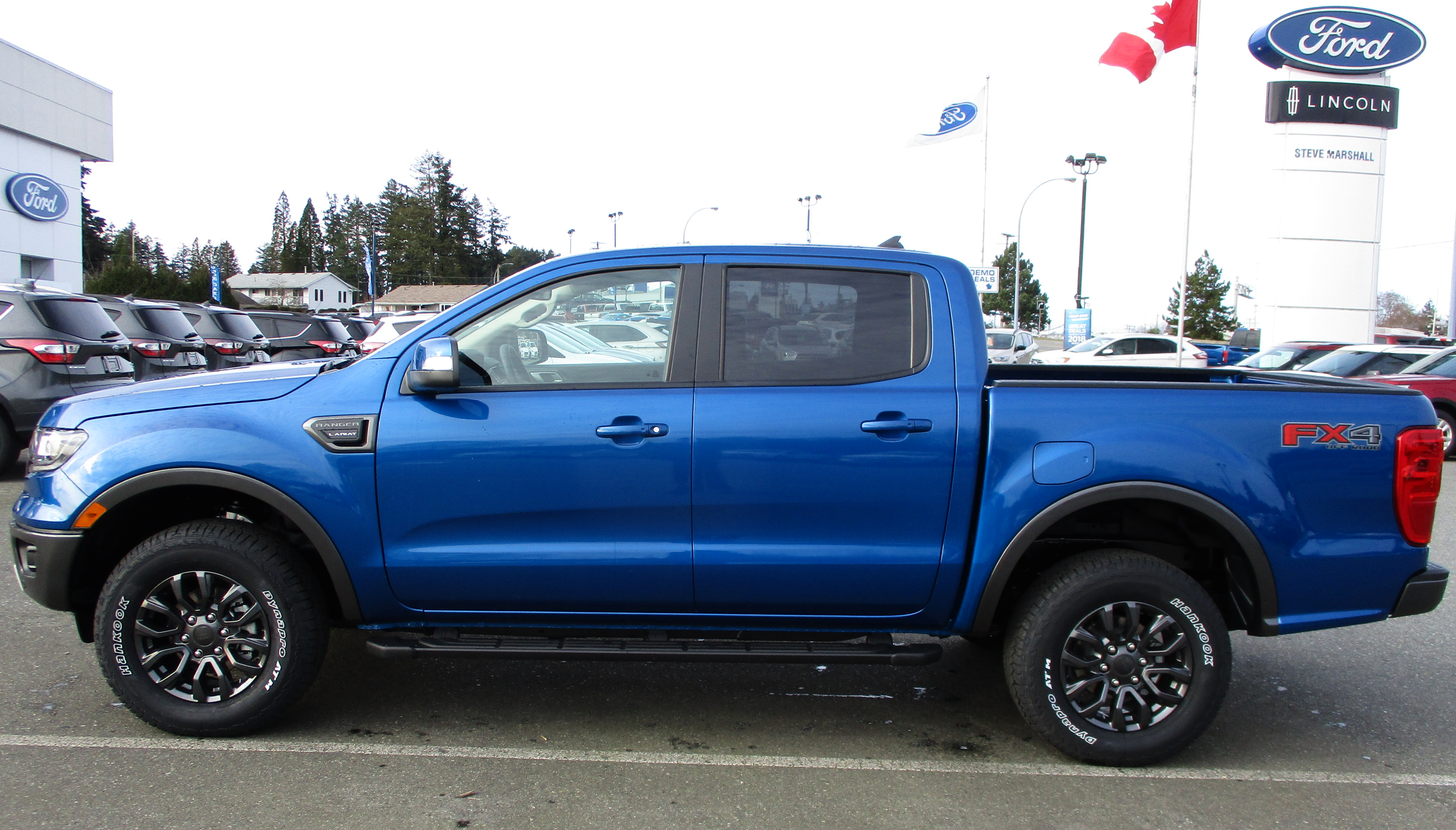 Sometimes better fuel economy means you have to give something up, but not with the Ranger. The 2019 Ranger also boasts best in class Payload, Torque and Towing.  The 2.3L EcoBoost produces 270 horsepower and 310 lb-ft of torque. That's more torque than any midsized truck on the market, even those with a fuel hungry V6.
It's torque that lets you tow and the 2.3L EcoBoost allows the Ranger to out tow any V6-powered midsize truck. When properly equipped with a Trailer Tow Package and trailer brake controller the 2019 Ranger delivers max conventional towing of up to 3,500 Kilograms or 7,500 pounds.
And if you like your stuff in the back the Ranger has a best in class payload of 844 Kilograms or 1860 Pounds.
With all that, no one is going to mind the EcoBoost in the Ford Ranger.