Give & Go Fundraiser 2019
Steve Marshall Ford Lincoln is hosting our 4th Annual Give and Go Fundraiser on December 6th, 2019 from 5:00 to 7:00 PM at 3851 Shenton Road. Give & Go is a charity event that makes it easy to pay it forward during the holiday season. We encourage community members to drop by the dealership with … Continued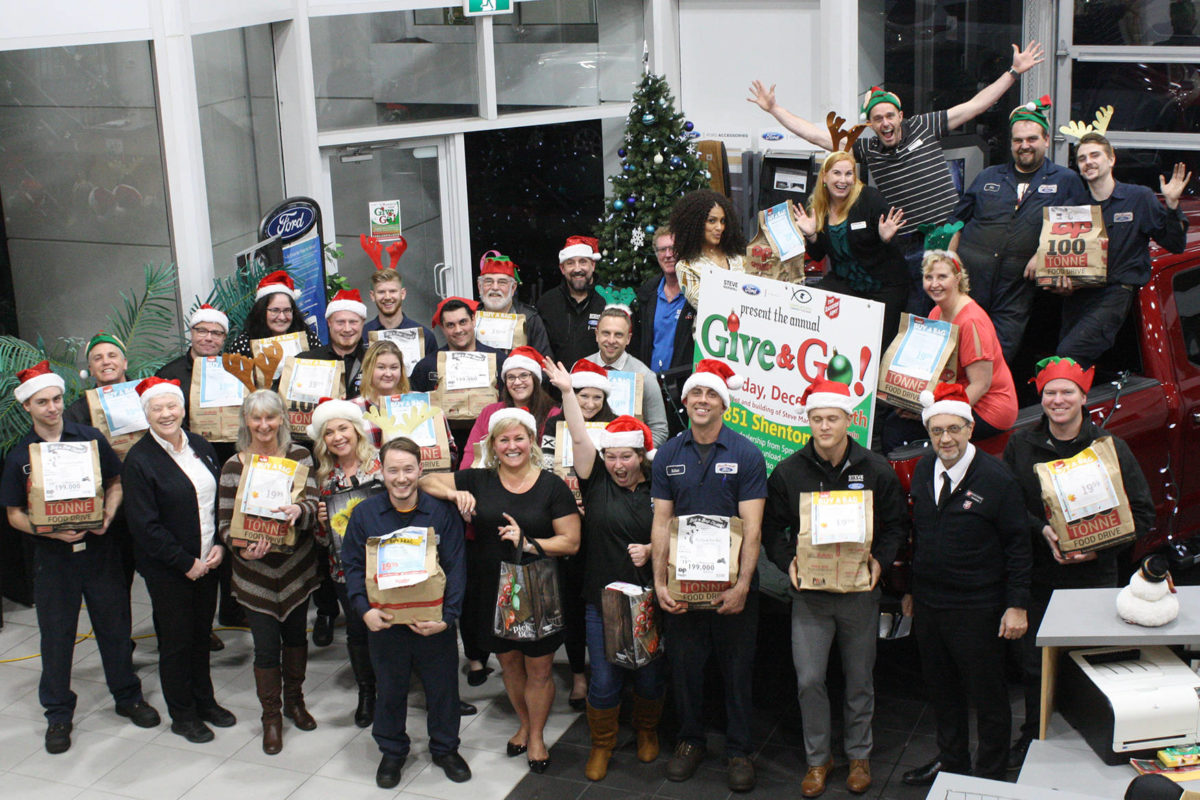 Steve Marshall Ford Lincoln is hosting our 4th Annual Give and Go Fundraiser on December 6th, 2019 from 5:00 to 7:00 PM at 3851 Shenton Road.
Give & Go is a charity event that makes it easy to pay it forward during the holiday season. We encourage community members to drop by the dealership with food, clothing items, or cash donations that will go directly to Loaves & Fishes Community Food Bank and the Salvation Army.
We would love your help! Once you have acquired donations at home or work you can drive through our location, volunteers will unload for you! There will also be hot chocolate, coffee, BBQ by donation and, if you'd like, stay and enjoy the live music provided by the Tidesmen A Capella group.
The Give & Go has been an annual tradition since 2002.
The owner of Steve Marshall Ford Lincoln, Ann Marie Clark, said "I absolutely LOVE how the Give & Go brought us all together to continue the legacy of taking care of our community for even just a few hours! Thank you to all that have helped, donated or volunteered."