Give & Go has Started
We were in the paper! Look at all these faces including Chantal from Nanaimo Bulletin, Peter from Loaves and Fishes, Dawne from The Salvation Army and singer Jayden Holman. Staff from Steve Marshall Ford Lincoln, Loaves and Fishes community food bank and the Salvation Army are loading up a truckload of Christmas cheer for this … Continued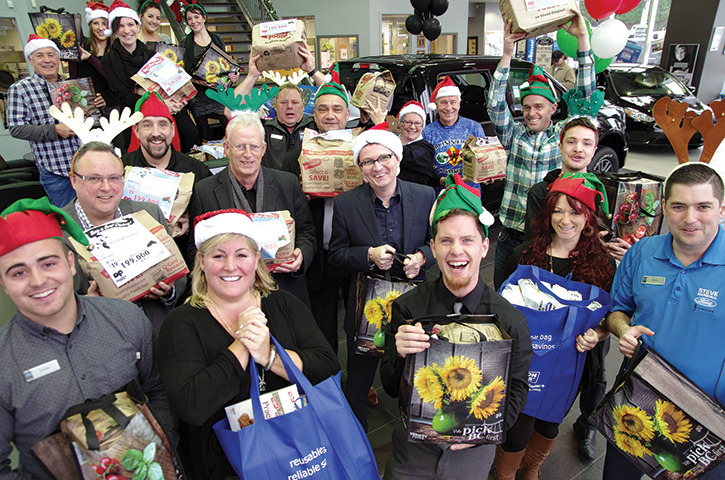 We were in the paper! Look at all these faces including Chantal from Nanaimo Bulletin, Peter from Loaves and Fishes, Dawne from The Salvation Army and singer Jayden Holman.
Staff from Steve Marshall Ford Lincoln, Loaves and Fishes community food bank and the Salvation Army are loading up a truckload of Christmas cheer for this year's Give and Go event.
The fun family affair, presented by Steve Marshall Ford Lincoln, The Salvation Army and Loaves and Fishes to support the annual Hamperville Christmas hamper program, has run since 2002, but will be held for the first time at the dealership's location, at 3851 Shenton Rd., Wednesday (Dec. 7), from 5-7 p.m.
The 2015 Give and Go raised more than 2,700 kilograms of food worth $14,600 plus $2,300 in cash donations.